Wonders of the World is the new book by Lonely Planet, the world's largest travel guide publisher. In short, this special edition intends to inspire travellers over the next year.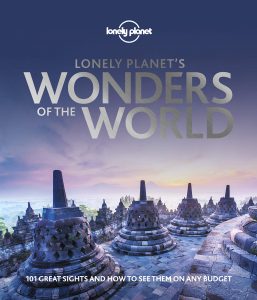 The publication highlights Sintra as a must visit for those travelling to Lisbon.
From the ocean's waves to the green mountains where palaces and monuments are hidden and, certainly, the breathtaking views are some of the reasons why the Portuguese village is present in the publication
In addition, the great Wall of China, the Egyptian Pyramids and Mount Kilimanjaro in Tanzania, are some of the choices.
In Sintra there are more than 20 places to visit and things to do. So, if you want to make the best of your time in Sintra, book your private tour Sintra full tour & Cascais.
Wonders of the World is available online and it is possible to purchase a printed version, e-book or both.
Top articles about Sintra:
How to Travel to Sintra from Lisbon?
Sintra Palaces and Castles
20 Things to Do in Sintra