Why look for the best cities to visit in Portugal?
Portugal is a gorgeous country to explore, located on the western coast of the Iberian Peninsula! It is one of Europe's most visited geographies due to its idyllic climate, affordable travel costs and exceptional attractions. It was considered the 3rd best destination in the world for Condé Nast Traveler readers. On this article we'll share the best cities to visit in Portugal!
Portugal has it all: historic cities, world-renowned cuisine, natural landscapes, cosmopolitan vibes and some of the world's most spectacular beaches. Even though it is considered a small country, it's incredible how unique each place feels like. In another words, once you visit our top cities in Portugal you'll probably never want to leave again!
Best cities to visit in Portugal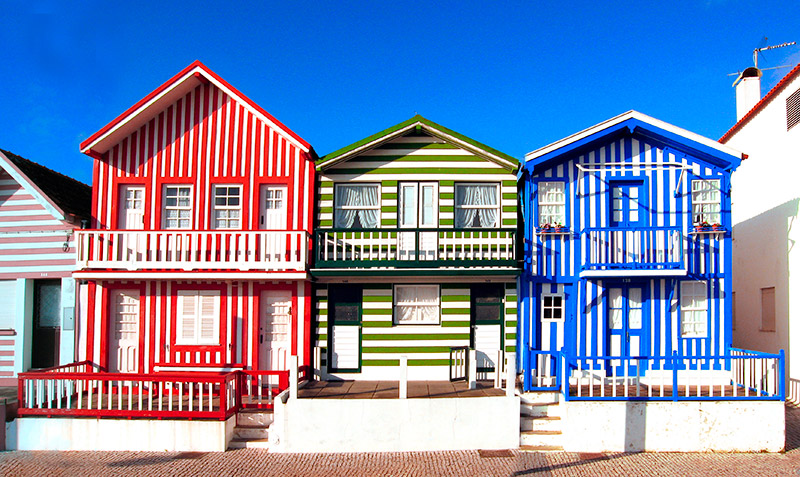 Aveiro
Considered the Portuguese Venice due to its network of canals, footbridges and colourful gondolas, called moliceiros. Historic sites, gorgeous beaches and tasty cuisine also make Aveiro a popular touristic destination. Situated on the lagoon of Aveiro, the city is near the Atlantic coast. However, in the Costa Nova you'll find 5 km of beaches. A truly unique Portuguese town, and highly recommended.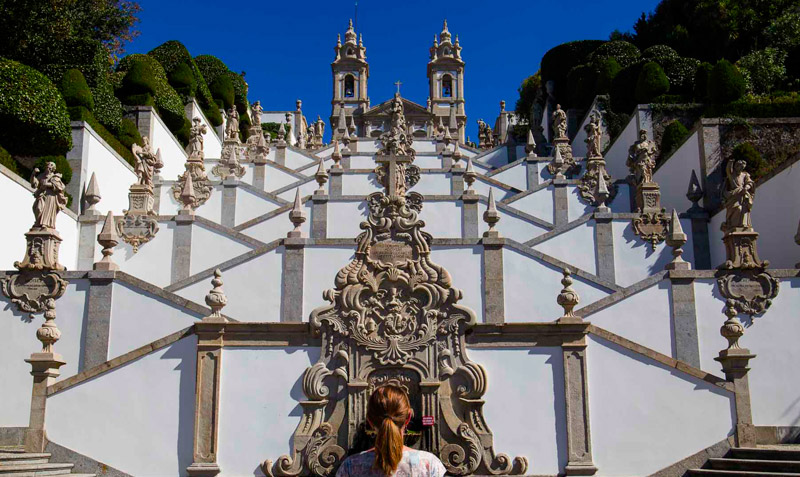 Braga
One of the oldest cities in Portugal. Even though is the third largest in the country, Braga's historic centre can be easily explored. Having a range of varied sights and attractions, the Sanctuary of Bom Jesus can't be missed. This religious retreat on top a hill is surrounded by beautiful gardens. To reach the top, visitors must climb 116 meters of an amazing baroque stairways and enjoy a breath-taking view at the top.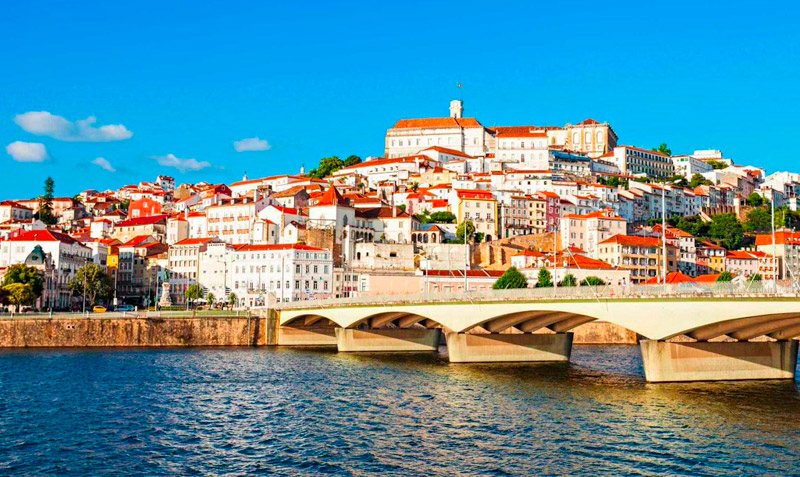 Coimbra
Home to a high number of Roman and medieval ruins, having once served as the capital of the country. Coimbra contains one of the world's oldest universities which explains the big population of resident students.
The stunning historic university buildings include the library Joanina, listed numerous times as one of the most beautiful in the world.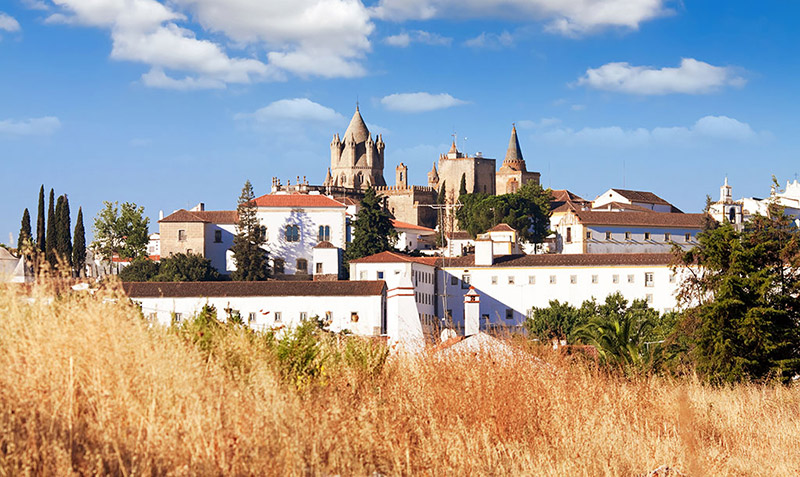 Évora
Due to its well-preserved old town centre, still partially enclosed by medieval walls, and a large number of monuments dating from various historical periods, including a Roman Temple, Évora is a UNESCO World Heritage site. Évora may be a small town in Alentejo however shelters more than 4,000 historic structures including the old Roman walls and temples, such as the 13th century Cathedral of Évora, one of Portugal's most important Gothic structures, and the Bones Chapel, home for approximately 5,000 human skeletons.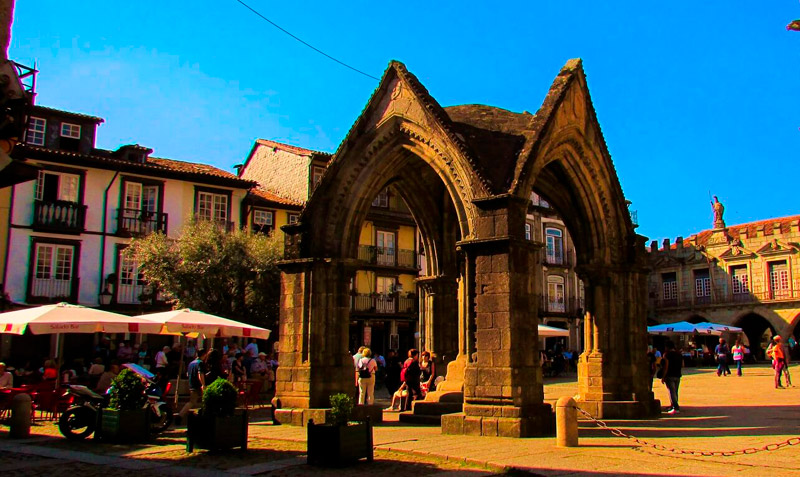 Guimarães
Welcome to the historic birth place of Portugal and it's first capital, Guimarães. The city centre has retained its historic appeal surrounded by gothic buildings.
The ancient stone castle, testify to its prestigious past, stands at highest point of the city while a cable car transports visitors to the vantage point of Penha Mountain and its panoramic views over Guimarães.
Lisboa
The capital and the largest city of Portugal. Predating other modern European capitals such as London, Paris, and Rome by centuries, Lisbon is one of the oldest cities in the world, and one of the oldest in Western Europe. The city is rich in architecture; Romanesque, Gothic, Manueline, Baroque, Modern and Postmodern constructions can be found all over Lisbon. World's Leading City Break Destination since 2017, you'll find history, architecture, culture, arts, nature and night life in Lisbon. Great weather and plenty of sunlight, in short means it's always a good time to visit Lisbon.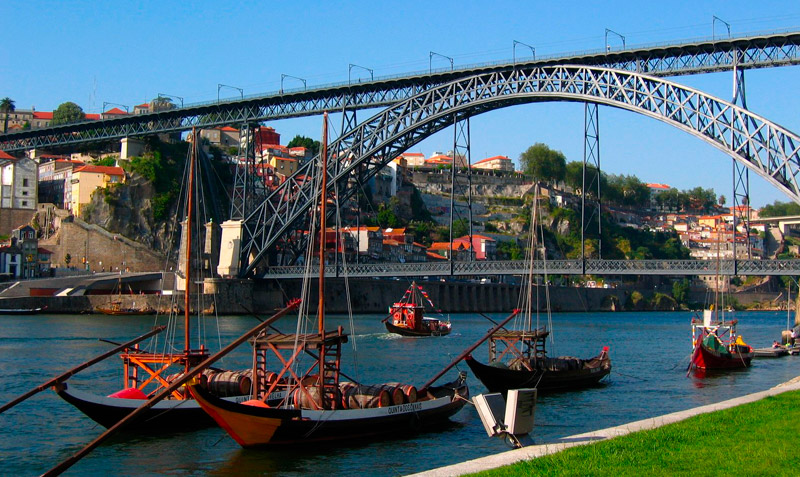 Porto
Porto is the charming and fascinating capital of the north, which is famed for the sweet alcoholic drink of Port. The city developed into a respected tourist destination and with the increase of low-cost flights it is becoming a popular alternative city break destination.
When coming to Portugal, make sure to plan wisely your trip in order to take the best out of it!
If you're thinking about planning a tour let us know, we'll be happy to tailor your itinerary, fitting your choices of the best cities to visit in Portugal!