Sintra is one of the most beautiful places to visit in Portugal and a major tourist destination. Knowned for its picturesqueness and for its numerous historic palaces and castles, the town is a UNESCO World Heritage Site.

Here is our Top 20 Things to do in Sintra.
1) Quinta da Regaleira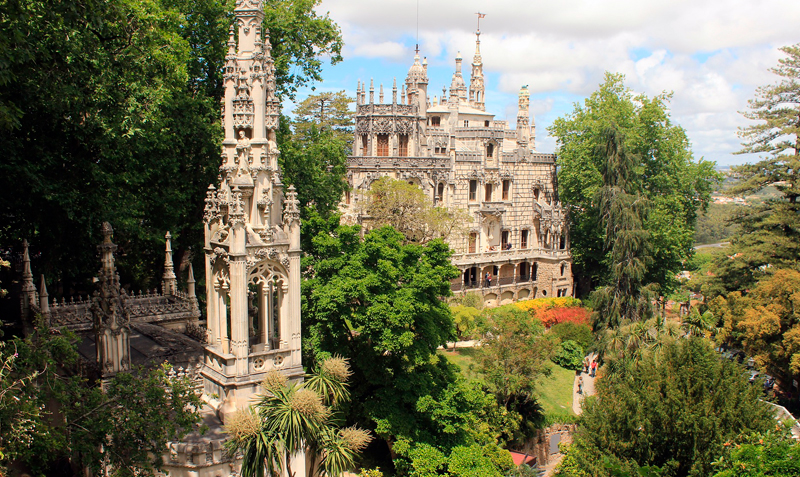 Known for its extensive and enigmatic system of tunnels, with multiple entry points, and the inverted towers that were used for ceremonial purposes. Above all, Quinta da Regaleira is one of the most surprising of Sintra's monuments.
2) Pena Palace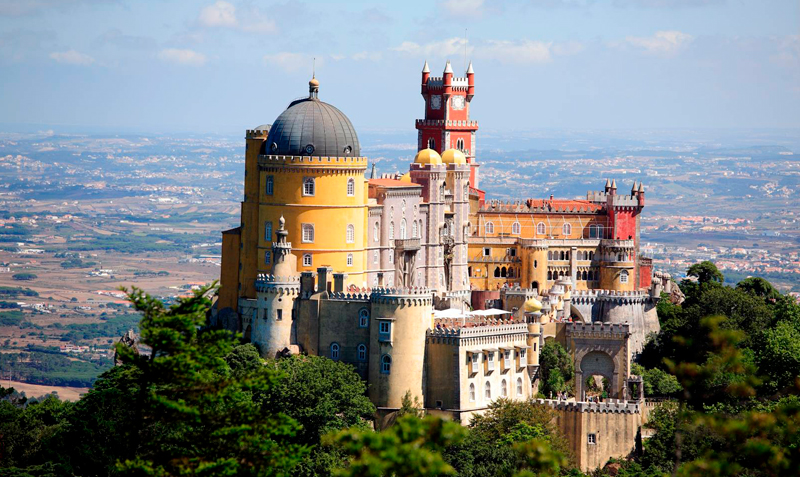 One of the finest tourist attractions in Portugal and one of the world's most magnificent palaces. When visiting Pena Palace, everybody feels like inside a fairy tale!
3) Moorish Castle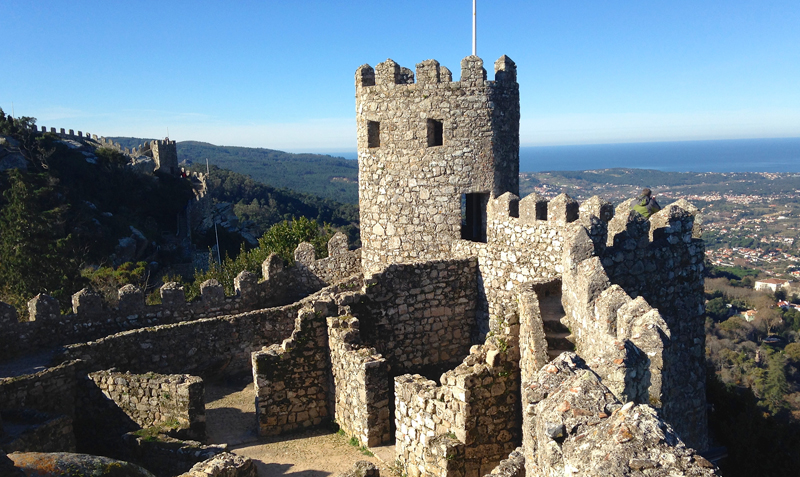 The Moorish Castle is a fortification! Built around the 10th century in one of the peaks overlooking Sintra's Hills. It was an important strategic point during the Reconquista.
4) Park and Palace of Monserrate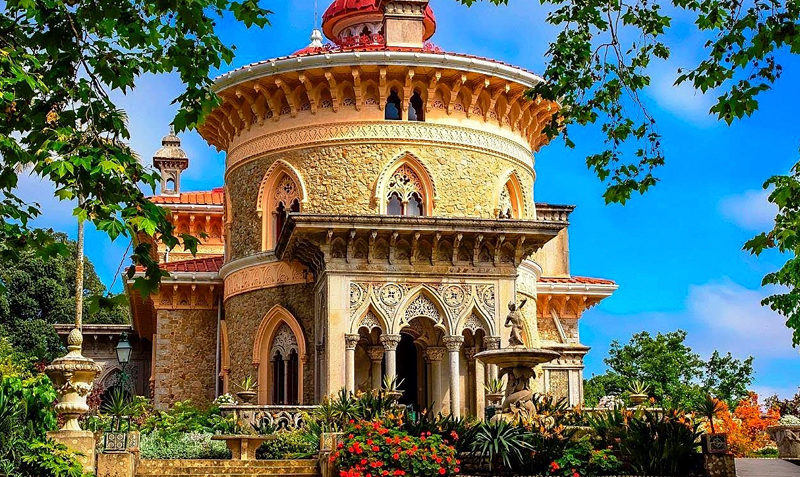 Combines gothic and Indian influences and Moorish suggestions together with exotic and plant motifs which are harmoniously extended to the exterior.
5) Palace of Sintra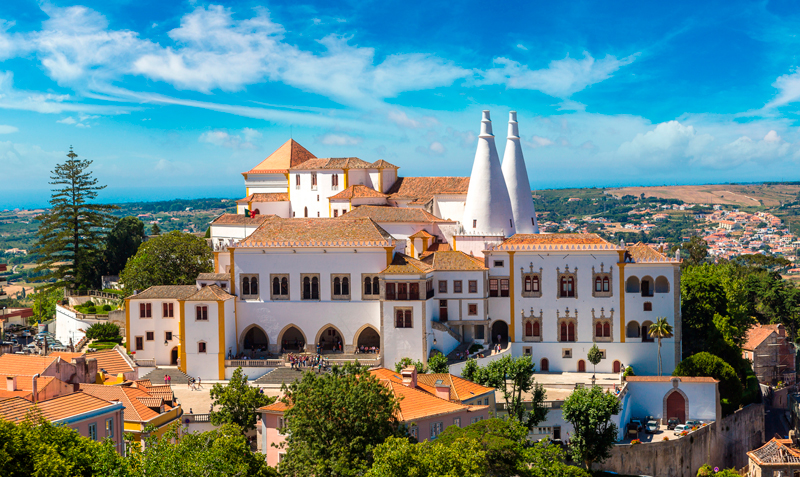 The best-preserved medieval royal residence in Portugal. Of all the palaces built by the Portuguese monarchs throughout the Middle Ages, only the National Palace of Sintra has survived to the present day virtually intact.
6) Queluz National Palace and Garden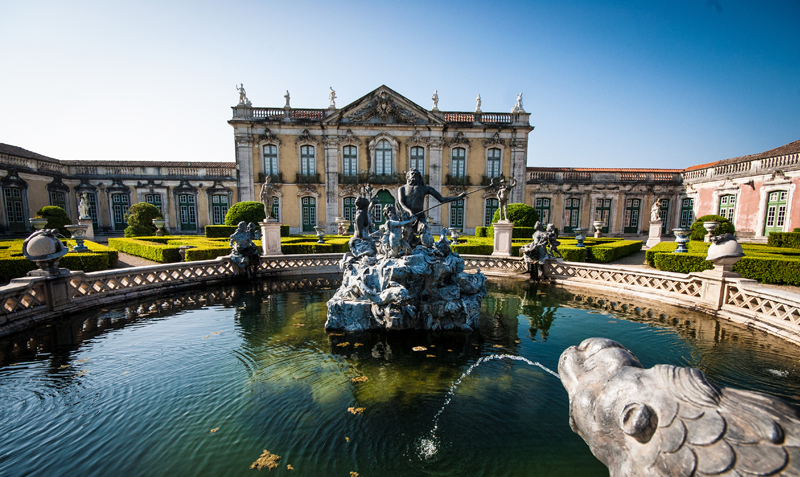 The Palace and its historical gardens are one of the most remarkable examples of the harmonious link between landscape and palatial architecture in Portugal.
7) Convent of Capuchos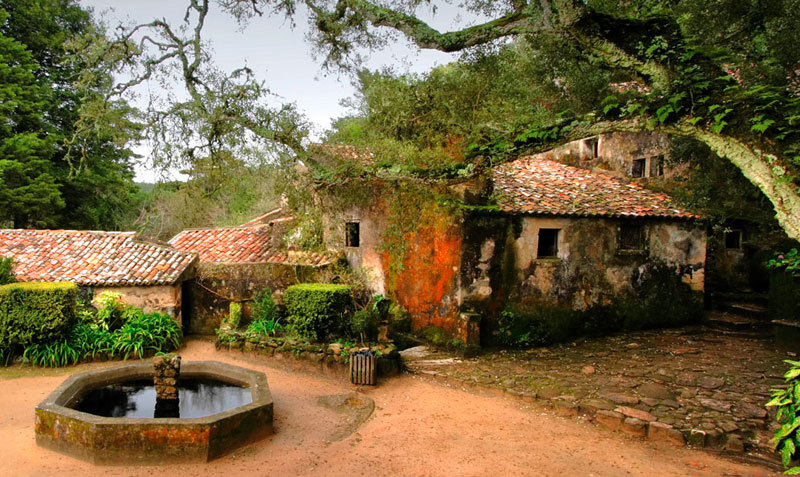 Franciscan convent built in direct contact with nature and in accordance with a philosophy of extreme simplicity.
8) Chalet and Condessa d'Edla Garden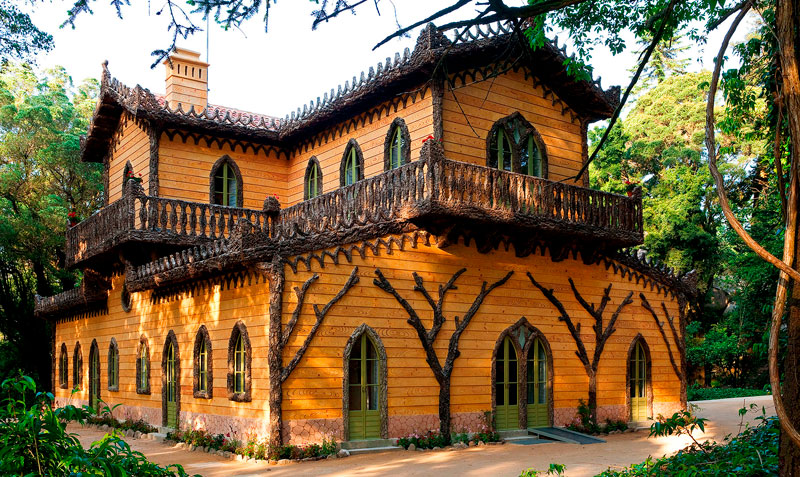 Let yourself be surprised by a magical and welcoming place. D. Fernando II and his future second wife, Countess d'Edla, built a Chalet and a Garden, a romantic private space. The shelter for the couple.
9) Seteais Palace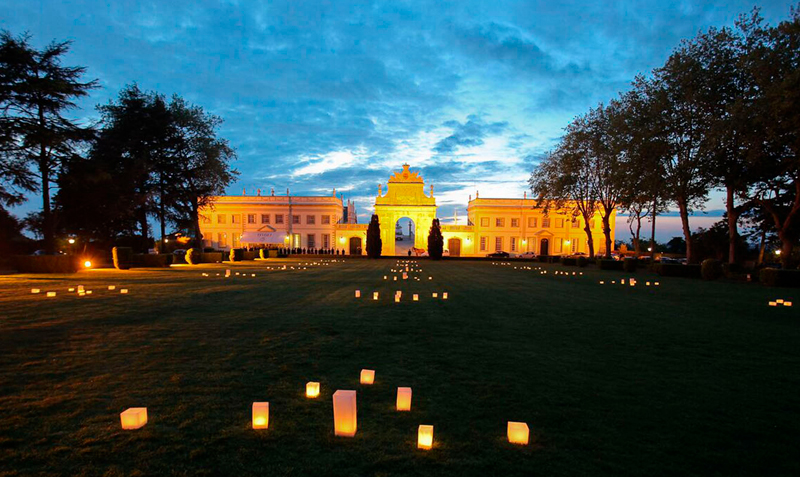 Seteais Palace is a neoclassical palace, operating as a luxury hotel. The palace is a national landmark and included in the UNESCO Cultural Landscape World Heritage Site listing.
10) Cabo da Roca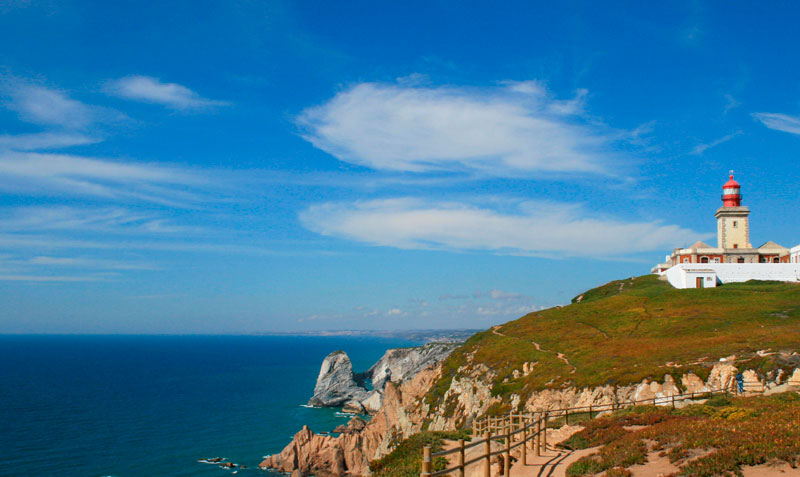 You cannot skip a visit to the westernmost point of continental Europe. At 150 metres above the sea, Cabo da Roca gives you a panoramic view over Serra de Sintra and the coast.
11) Old Centre of Sintra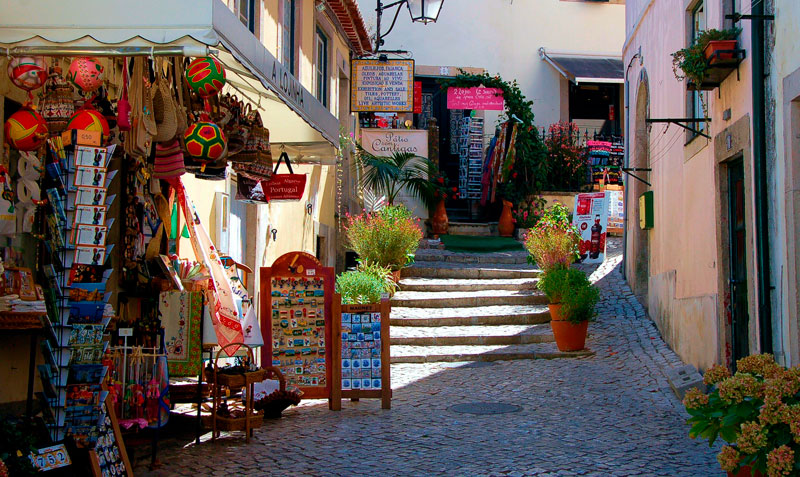 The historical center of Sintra is a lovely place to take in the view, shop for souvenirs, and explore the narrow streets.
12) Piriquita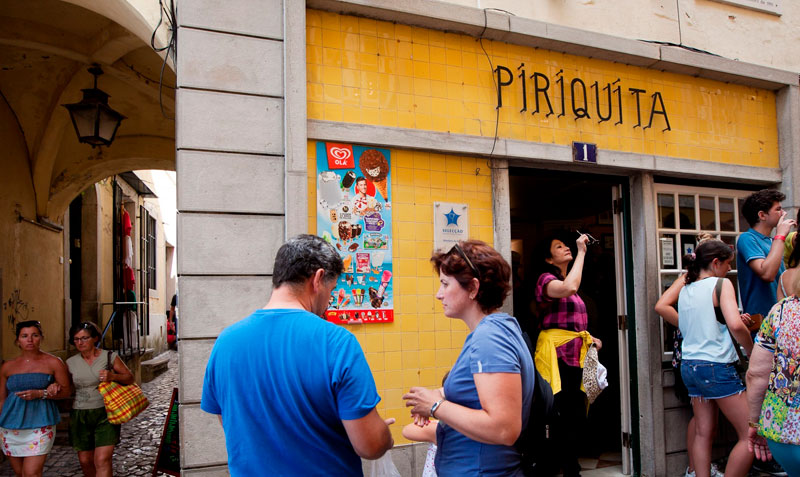 Piriquita is already a tourist spot in Sintra and is famous for its 'Travesseiros', a sweet made of puff pastry stuffed with almond cream. It's a mandatory stop at Sintra's center.
13) Park Liberdade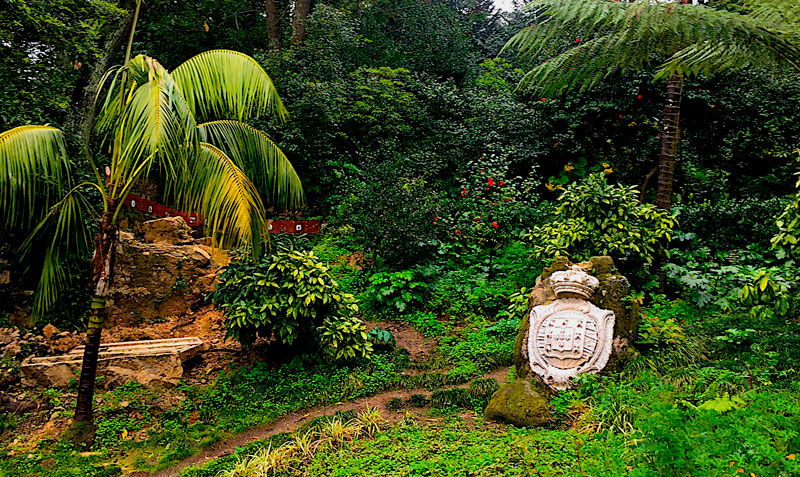 It is one of the most visited parks in the region and, since 1937, has been one of the favorite spaces for local people and those who visit it. With a romantic entrance, and countless mysterious corners of unusual natural beauty, inviting the visitor for pleasant walks.
14) Mourisca Fountain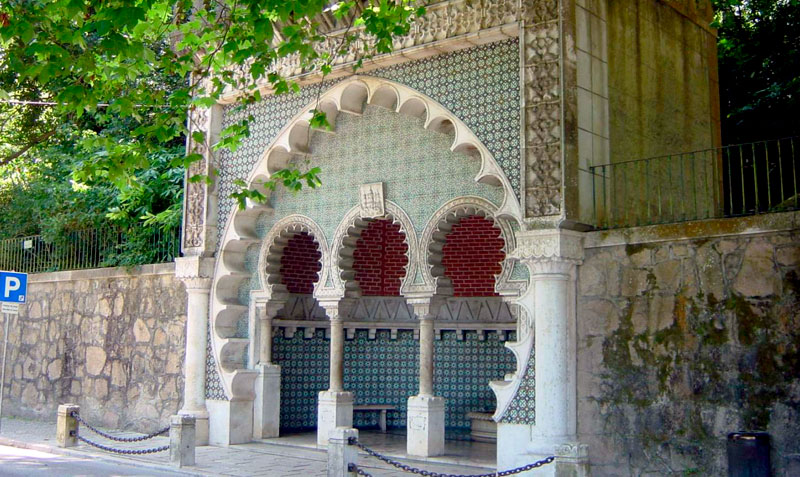 In the middle of 'Volta do Duche', it was built the famous Fonte Mourisca in 1922, made by the sculptor José da Fonseca. According to the author, the fountain was designed to "dignify Sintra's most prized water". It is a living example of modernist architecture from the 1920s. In short, a mandatory stopping point on the way to Sintra's historic center.
15) Cruz Alta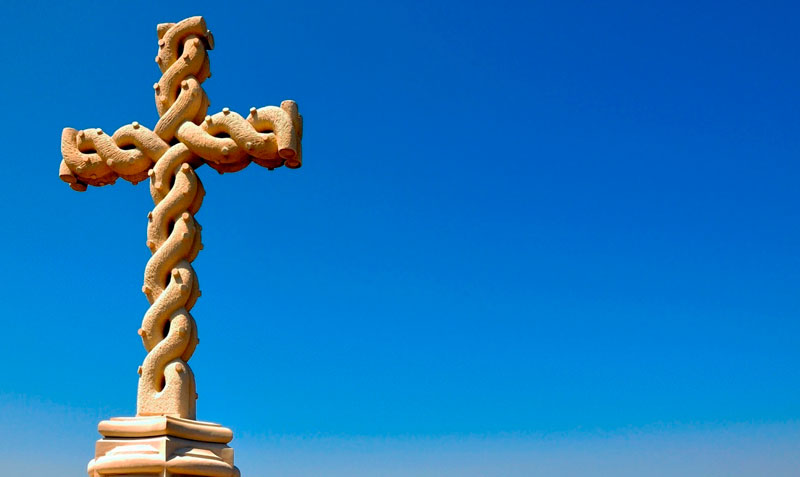 This viewpoint is the highest point of Sintra, 529 meters high, located in the middle of Pena Park, about 4 km from Sintra's Historic Center.
16) Azenhas do Mar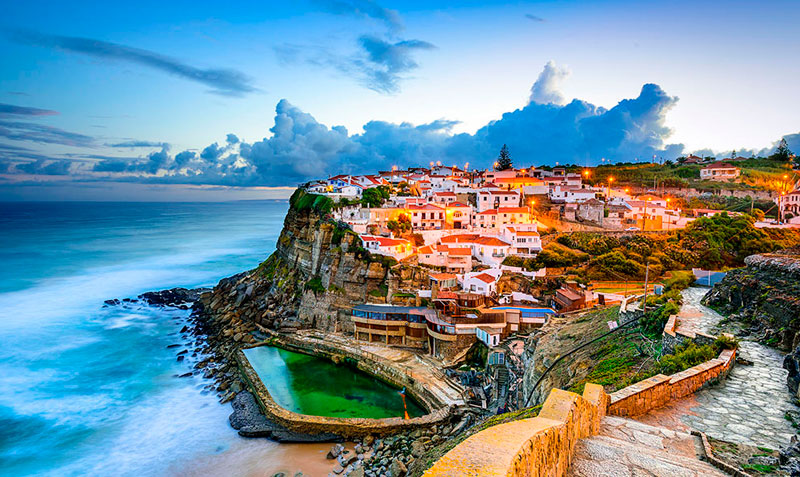 A breath-taking viewpoint that gives us the coastal perspective of Sintra. One of the most beautiful pearls of the Portuguese coast.
17) Lake Valley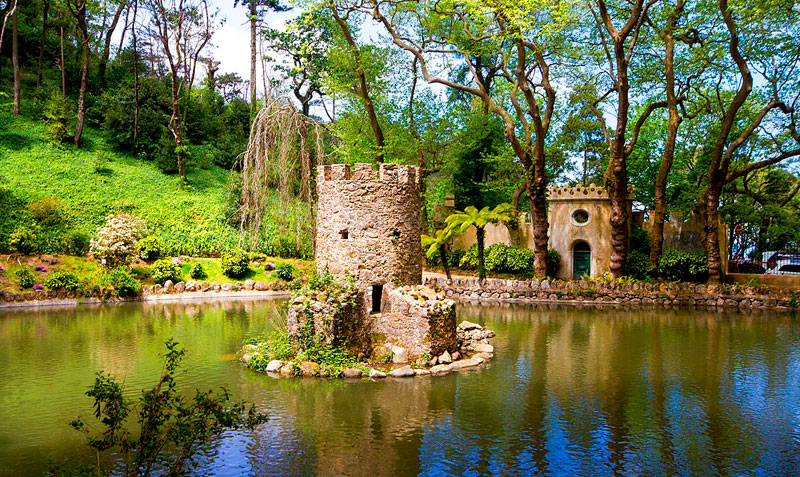 When visiting this garden, you'll feel inside a nature movie scene. A relaxing walk with a stunning environment with lakes and ponds that are connected to each other.
18) Ursa Beach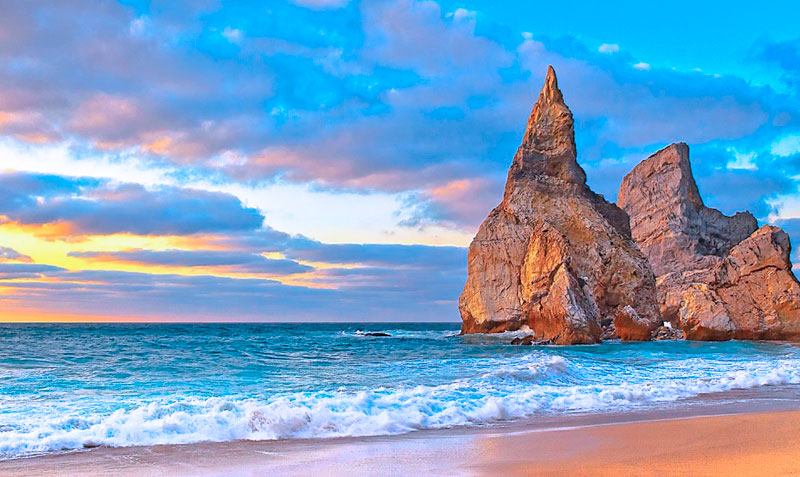 Praia da Ursa is a small beach located near Cabo da Roca. Because of that, it is the westernmost beach in Europe, given the proximity to the cape. It was considered, by Michelin Guide, one of the most beautiful beaches in the world.
19) Adraga Beach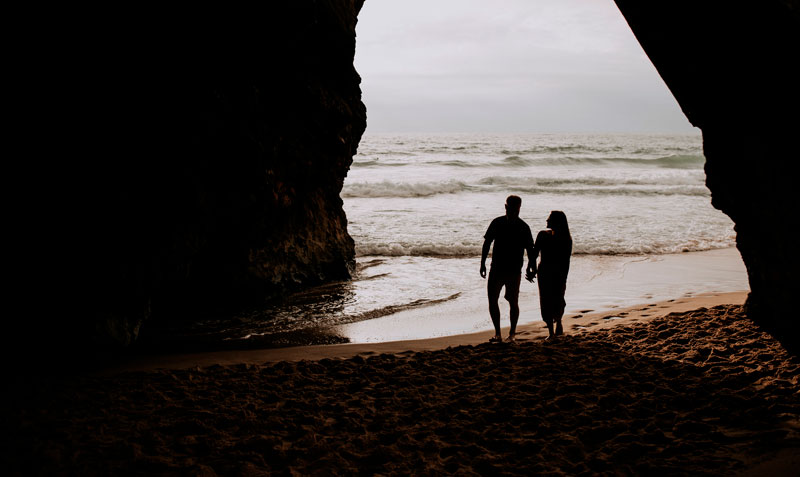 Another beautiful beach inside the natural park of Sintra. Set amidst cliffs carved by the sea. Therefore, Adraga Beach, combines the mountain landscape with the lovely beach view to the ocean.
20) Maçãs Beach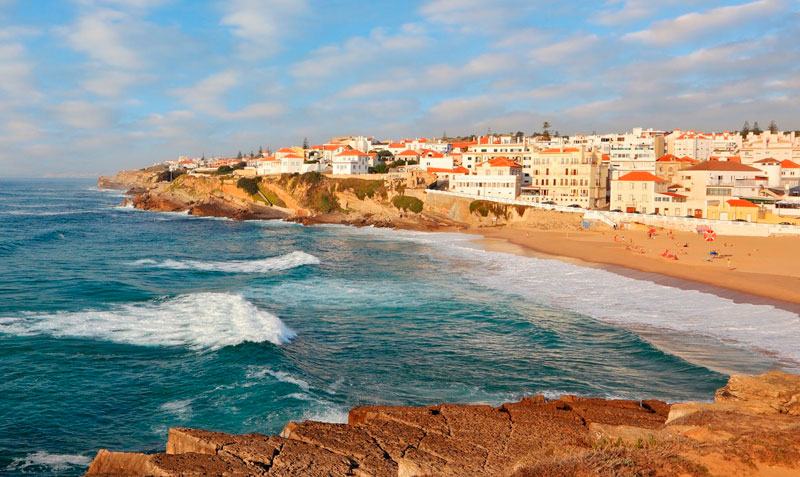 Golden sand beach named after the Ribeira de Colares that carried to the beach the apples that fell from the orchards.
If you are planning a trip to Sintra, you might want to see other articles:
Sintra Palaces and Castles
How to Travel to Sintra from Lisbon?
About Portugal:
Best Cities to Visit in Portugal
10 Fun Things to do with Kids in Portugal
Portugal is the 3rd best destination in the world for Condé Nast Traveler readers
For a true local and personalised experience, get in touch with us. We'll be happy to design a tour for you!

Did you enjoy our article "Top 20 Tings to Do in Sintra"? Give us your feedback on the text box above and share it with someone.